Jul 6, 2015 -
SEO
Comments Off

on GET RID OF COMMON SEO MISTAKES NOW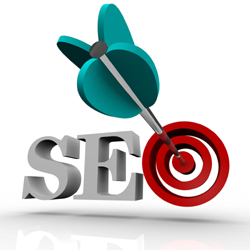 To make your website or a webpage more unique, it is very imperative to get rid of the mistakes which are done while using the SEO process. Only when avoiding the following top 10 seo mistakes, it is possible to get a better, clear online marketing which obviously generates a vivid, strong online traffic in an effective manner.
Using Duplicate Contents
It is known that the contents are the most imperative part, which could used for attaining preferences, only the original content can give a better scope .
Irrelevant Keywords and Stuffing
While the keywords play a pivotal role in getting better page ranking, the usage of the irrelevant keywords and prominently stuffing of keywords could badly affect the page ranking.
Automated Link Building
It is known that the link building is one of the most imperative one in the seo process, the usage of the weak in-bound links and the complicating back links could not give a better results.
Keyword/Anchor text over optimization
If this is done, then obviously it results them as a spam, which could affect the page ranking.
Usage of the meta & alt tags
Sometimes, seo avoids using the tags and Meta tags in an appropriate sector, which gives a bad result.
Usage of too many flash & other scripts
This could make a website to leave its quality, which creates more complications.
Stealth of Back links
Sometimes the back links theft will be done for increasing the other sites' wellness.
Strictly not following the guidelines of the search engines will be a disaster always.
Webmasters troubles in the website structure and when the broken links are not fixed correctly.
When they are not tracked, scheduled and posted correctly, error occurs.
So, these must be avoided to attain effective results.